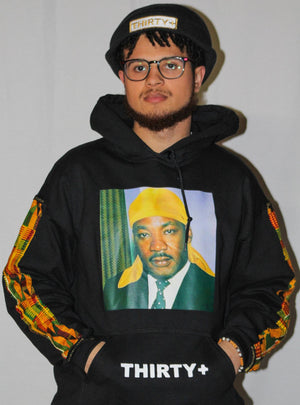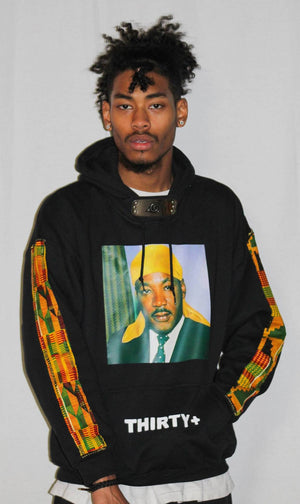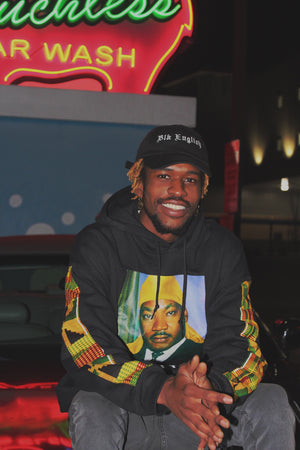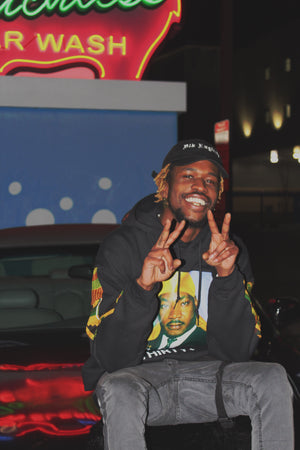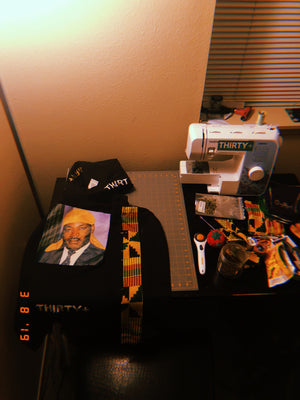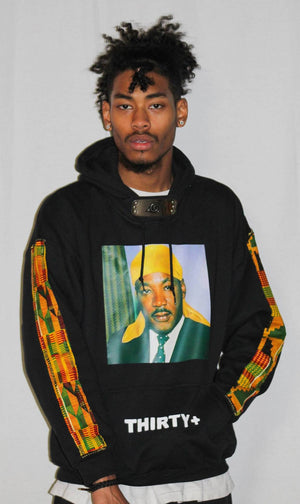 Still dreaming hoodie
Martin Luther King JR had a dream that all humans will be treated equally, we believe although we've came a long way equality is still an issue. Wear this hoodie as a reminder of MLK's legacy and continue to fight, thank you.
- 100% thick cotton for max comfort
- hand sewn sleeve work. Paying homage with this beautiful kente cloth pattern.
- Print is durable and smooth to the touch. 
The Still dreaming hoodie is evocative, to say the least, but that's why you're drawn to it in the first place.

Inventory Last Updated: Dec 02, 2023